Our Vision of Hope

The Interchurch Food Pantry of Johnson County is a partnership across churches in the community. More than 200 volunteers work to help end hunger beginning in our local community.
At the pantry, each day is sprinkled with special moments.
One of those moments is our daily prayer circle when volunteers gather in the warehouse before putting their faith into action. We pray for each other, for the hunger and hurting, for the courage to help our neighbors in need and for the wisdom to make ending hunger a priority.
Driven By Dedicated Volunteers
Our enthusiastic team of volunteers put their heads down each day and do whatever it takes to keep the flow of food going to those who are struggling. They are organized, hard-working and kind.
Much of the can-do environment is a testament to the pantry's innovative and compassionate leaders who have made treating everyone with dignity and respect a central part of our mission. We empower our clients by giving them choices – the opportunity to pick for themselves the food they need. They know best what products they require for their distinct family situations.
Focused on Nourishment, Health
At the Interchurch Food Pantry, we serve people by providing them with groceries – meats, produce, milk and more – to nourish them physically. Yet, we strive to feed them in other ways too – through caring conversations and connections.
Closing the hunger gap is about more than putting food on the table. Healthcare and mental health issues are wrapped up in food insecurity. Constantly worrying about how you will feed your kids or pay the bills causes physical and mental health issues that can make getting through each day daunting. Children who grow up in the midst of such searing anxiety and uncertainty have higher risks for health, emotional, social and educational setbacks.
Powered by Champions
We partner with other groups to extend our reach and create hunger allies and champions. The pantry exists through the support of more than 45 churches, many families and individuals and more than 75 businesses, service organizations and foundations. We operate from our food distribution center in Franklin, Indiana and serve clients throughout Johnson County, Indiana and surrounding areas – just south of Indianapolis.
A registered 501(c)(3), we are an entirely volunteer organization and an agency partner with Gleaners Food Bank of Indiana.
Come with us as we imagine a world without hunger.
Leadership
Our Volunteer Pantry Managers
Carol Phipps
Executive Director
Carol is led by her strong passion to help people in the community. She believes ordinary people can do extraordinary things. Upon retirement, she felt called to give back to the community. Through her church, Carol recognized the significance of the Interchurch Food Pantry and how it makes a difference in the lives of so many community members. Under her leadership, the volunteer team at the pantry lead with their hearts – in kindness, respect, and compassion. Carol is blown away each day seeing how the community comes together to help our neighbors. From local churches, businesses, service organizations and individuals, Carol sees first-hand what a caring community we have in Johnson County. She is uplifted by the outpouring of compassion – through volunteers and donors - to help locally.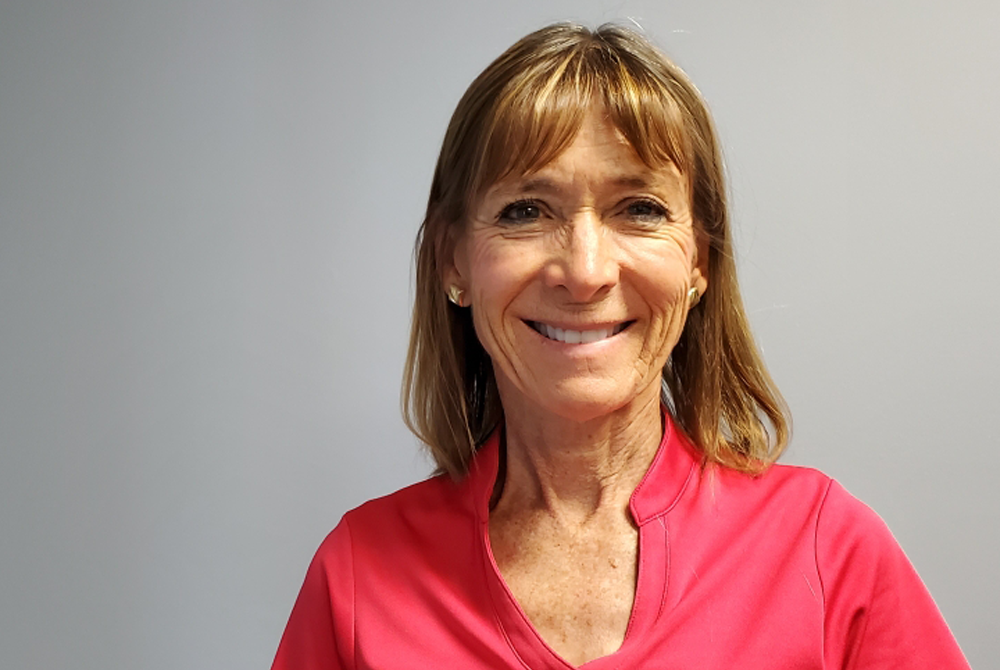 Susan Klutts
Volunteer Pantry Manager
When Susan retired, she wanted to find a way to give back to the community and help others in need. When she was approached at a 100+ Women Who Care Johnson County meeting about the Interchurch Food Pantry, she realized it was the very opportunity she had in mind. She quickly volunteered to be a pantry manager when the need arose and leads the Thursday team. One of the managers who navigated changes brought on by the pandemic, Susan knew first-hand what would be required from the volunteers. When she reflects on what has been accomplished, specifically since March 2020, she is grateful for this team of volunteers who truly make a difference in neighbors' lives.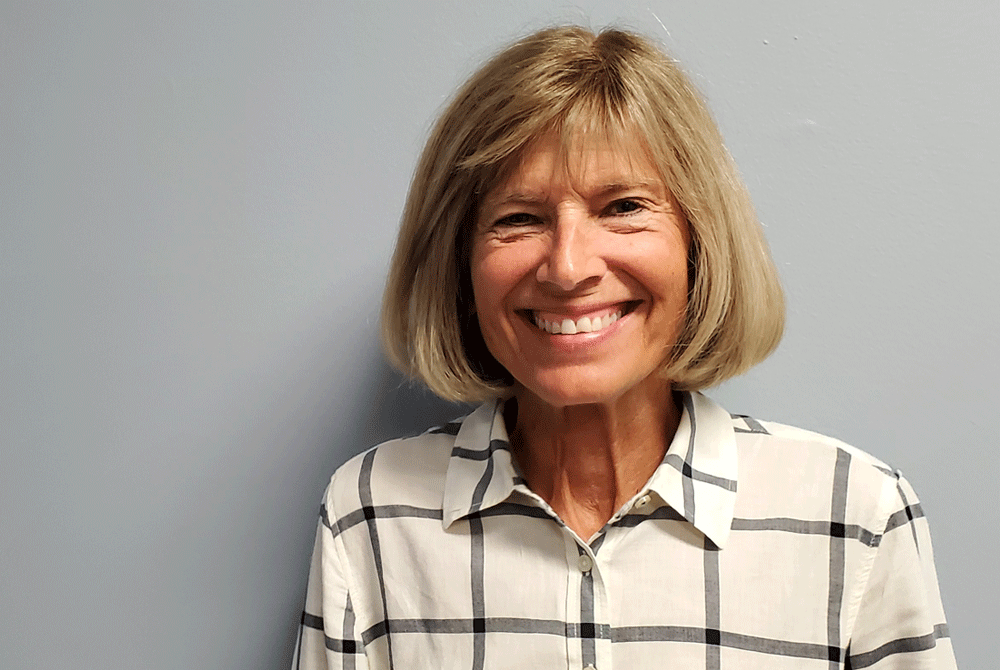 Bonnie Woessner
Volunteer Pantry Manager
Motivated by a deep belief that no one in this country should be hungry, Bonnie is our Wednesday pantry manager. She realizes that 12% of our population – many of which are children and elderly – live with hunger and food insecurity. Each day at the pantry Bonnie is reminded that any one of us could be facing similar struggles, and she is proud to be a part of an organization that is run by volunteers with such giving hearts. She finds great fulfillment in directly helping her neighbors and knowing the Wednesday team is making a difference for every family who visits. She is inspired by her team's spirit that creates such a great sense of community and friendship while helping others.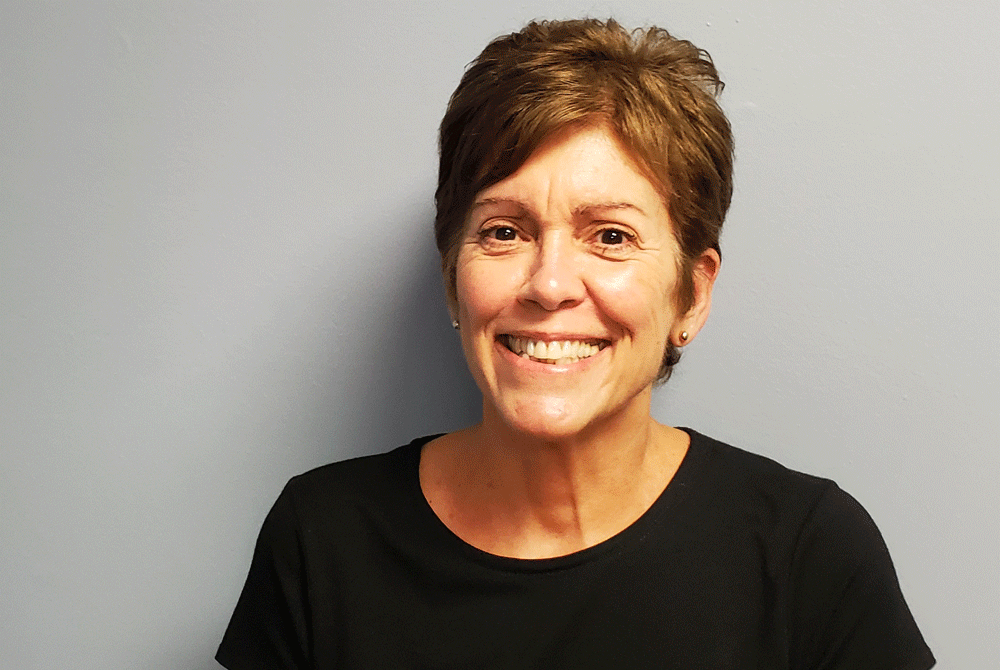 By the Numbers
2022
2.1 million
pounds of
food distributed


---
1.5 million
meals
distributed


---
Our History
From the Basement of a Church
to a Distribution Center Full of Food
The Interchurch Food Pantry of Johnson County started in the basement closet of the First Baptist Church on Jefferson Street in Franklin, Indiana in 1983.
In its early years, the pantry served 128 families per year. Today, we serve up to 150 families per day.
In 2014, the pantry was selected by Gleaners Food Bank of Indiana to be their Johnson County "pantry partner" resulting in more food, including fresh produce.
Obtaining a box truck and moving to a new location in 2015 allowed the pantry to receive more food donations and to distribute food through a pleasant, efficient "shopping" approach.