You Provide Hope
"For I was hungry and you gave me something to eat, I was thirsty and you gave me something to drink, I was a stranger and you invited me in..." – Matthew 25:35
In tough, unpredictable times we serve as a reliable source of healthy food for area families struggling to get by. One in eight people in Indiana face hunger. One in seven children in Indiana do not know where their next meal is coming from.
Today a growing number of our neighbors are facing challenges. Give locally and join us in lending a helping hand. Together, let's serve our neighbors in need and eliminate hunger.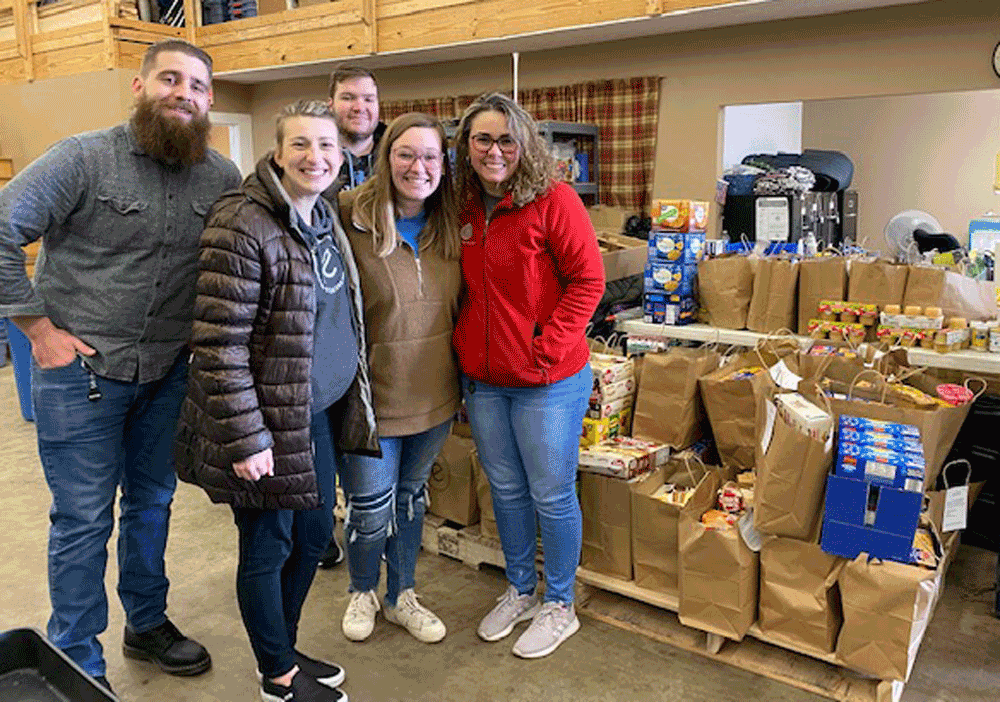 Answers to Questions
About Supporting Our Mission
How You Can Help
Financial Donations
We welcome your financial contribution. Because we are a 100% volunteer organization, your entire donation goes directly to supporting our food distribution efforts.
The Interchurch Food Pantry of Johnson County is a registered 501(c)(3) organization. Under the leadership of a volunteer board of directors, the organization holds itself to high standards of financial stewardship.
In 2022, we distributed more than 1.5 million meals and over 2.1 million pounds of food. We are open five days a week and two Saturdays a month. We are committed to fighting hunger in Johnson County.
The generous financial contributions we receive from individuals, churches, businesses and civic organizations help us keep the lights on, safely store and refrigerate our food, and gas up our box truck for picking up food.
Won't you help us?
Donations
Online
Donate securely through:

Click on Logo for Donation
Check
Send a financial contribution to:
Interchurch Food Pantry of Johnson County
P.O. Box 147
Whiteland IN 46184
Check payable to:
Interchurch Food Pantry of Johnson County
Sponsorships
The pantry's sponsorship program allows churches, businesses, organizations, and individuals to take ownership for a designated time period to financially support the pantry.
The sponsorship may be for a half day, full day, week or maybe an entire month. These sponsorships go far to fight hunger in our community.
Raising money for a sponsorship is an ideal way for a business, club, or church to collect funds to contribute to the pantry.
If you are interested in participating or learning more:
DOWNLOAD FLYER
How You Can Help
Food and Personal Donations
We are often asked what is needed at the pantry. Due to our current shopping format, it is ideal to receive multiples on any one item and would recommend a quantity of 12 or more of any of the items below. If possible, select one item to buy and donate in bulk. No glass containers, please.
Food Items Needed
Flour
Sugar
Bisquick
Cooking oil
Cake mixes
Frosting
Muffin mix
Cookie mix
Shake 'N Bake
Salad dressing
Hamburger Helper
Condiments (mustard, ketchup, mayo)
saltines
Personal Items Needed
Shampoo/conditioner
Deodorant
Bar soap/bath wash
Toilet paper
Facial tissue
Paper towels
Diapers
Food donations can be geared to a special occasion or need, as well. Ideas include pizza night kits, birthday celebrations, weekend meal packs for area school children or pet food.
VIEW OUR NEEDS LIST
Where to Drop Off Donations
Donations can be dropped off between 10 a.m. and 3 p.m. Monday through Friday at the door marked DONATIONS located on the east side of the food distribution center.
After hours, nonperishables can be left at the donation shed in the southwest corner of the parking lot.
GET DIRECTIONS
How You Can Help
Ideas For Food Donations
Meal Packs
for Local Students
The pantry is actively engaged with area schools to provide weekend meal packs for students.
Non-perishable individual and single-serving items like canned pasta, meats, soup or items packages for single servings such as mac and cheese, Hormel's Compleats, applesauce, fruit, sweet treats and granola bars are used to create the student meal packs.
Company
Competitions
If you are a business or organization, a friendly internal competition could be a fun idea. For example, perhaps the theme is paper products.
Each department or area could compete in donating the largest quantity of napkins, paper towels or toilet paper.
Or perhaps the theme is Cookie Break and each area or department could compete in donating the largest quantity of cookie mixes such as sugar, peanut butter, chocolate chip, or oatmeal raisin.
A Special
Surprise
Our clients always enjoy a special surprise as they shop for items. As a project, groups may wish to purchase and assemble goodie bags such as:
Pizza Night
Jiffy pizza dough mix, pepperoni, pizza sauce
Child's Birthday
Card, candles, empty gift bag, small trinkets
Muffin Mania
Muffin mix, muffin cups
Cake Treat
Cake mix, sprinkles, canned frosting
Pets Are
Family
Pets are important in our lives, too, and we welcome donations of dog and cat food and kitty litter.

Our Hunger Champions
When the need was great these Hunger Champions, comprised of area churches, businesses and organizations, stepped up. Their overflowing generosity is making a difference in the lives of so many people. We are profoundly grateful for their support.
SEE WHO HELPED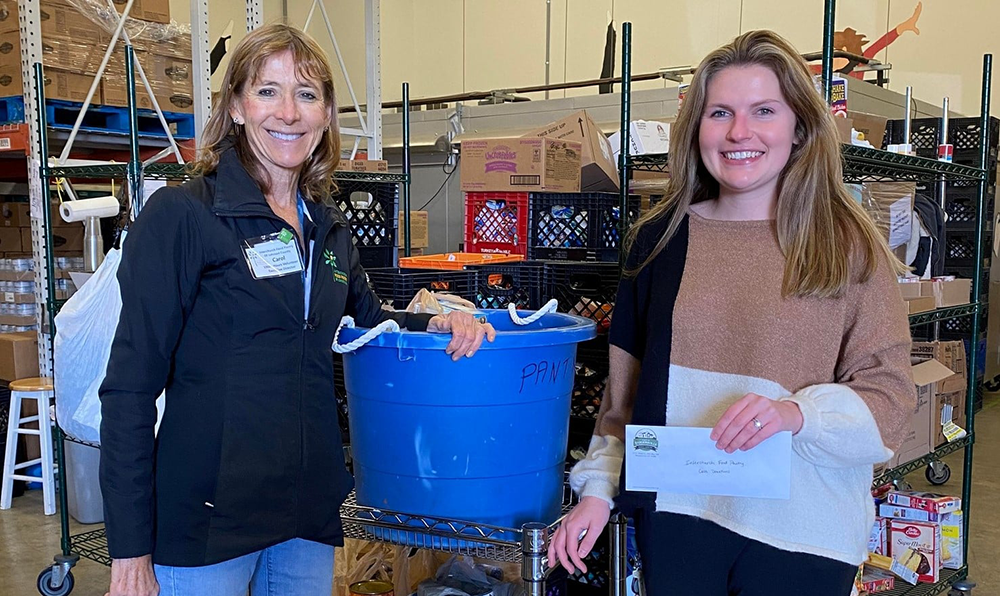 Get Our Newsletter
Whether you are a client, volunteer or sponsor, see what's happening with the Interchurch Food Pantry of Johnson County.
SIGN UP